We opened a beautiful L'Occitane store in Palladium in Prague
12.05.2014 19:30
On the occasion of the 10th anniversary of this amazing brand in the Czech Republic.
We had the pleasure of attending the grand L'Occitane celebrations when openning the renovated stores in Prague's OC Palladium. 
French brand of natural cosmetics L'Occitane celebrates its 10th anniversary on the market in the Czech Republic. On Monday, May 12, 2014, at 17 hours, it reopened its renovated store in Prague's Palladium inspired by cozy Provencal dwellings. The event burst into celebration full of gifts and birthday guests.
A new range of products was introduced with Neroli & Orchid collection of de Grasse. All customers could use free consultation, skin care and massage of their hands hands in the orchid field. 
In addition to special offers and gifts you could meet with VIP guests, actress Dana Morávková and actor Jan Čenský who came with us to celebrate the 10th anniversary.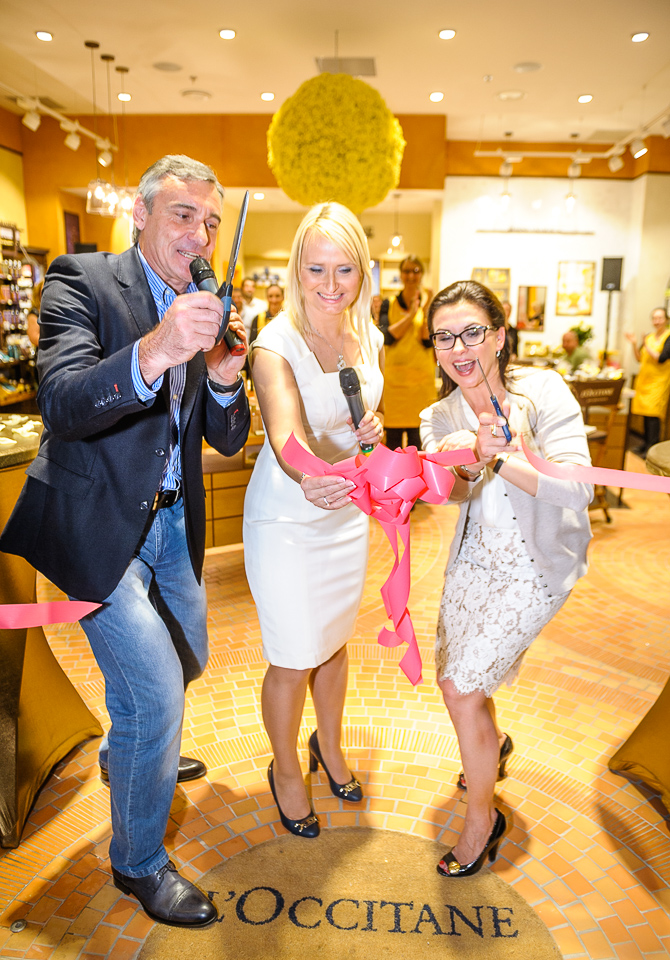 10 years L'Occitane birthday cake couldn't be missing.